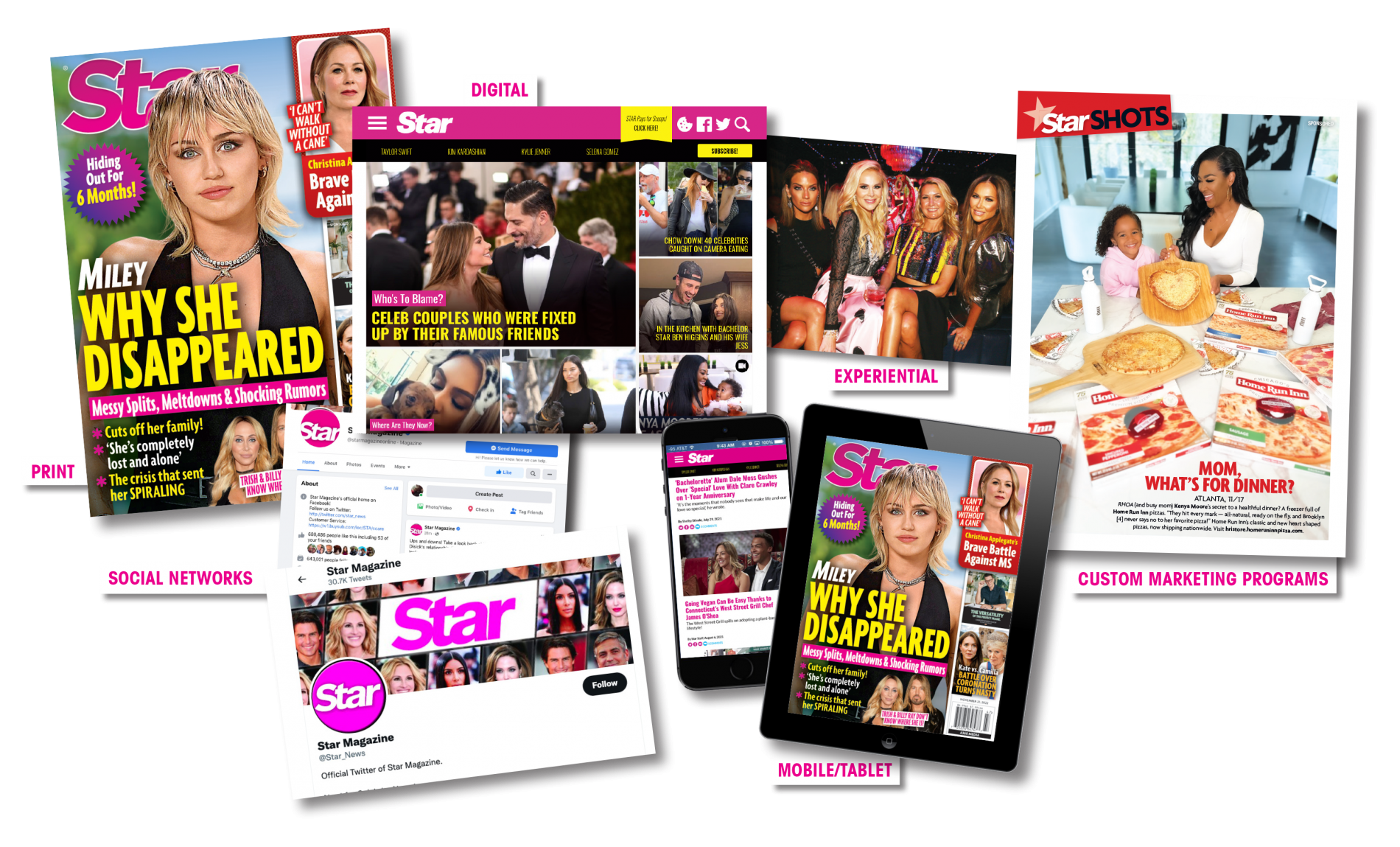 Editorial Mission Statement
All Gossip. Ever Fascinating. Irreverent, fun and ahead of the curve, Star serves up the most irresistible late-breaking celebrity news to over 5 million pop-culture enthusiasts each week. With in-depth reporting, eye-catching celebrity photos and a style that is frequently frank and decidedly fun, Star covers the latest Hollywood happenings, movies, TV sensations and the music, phenomenon's that are fueling talk nationwide.
Market Position Statement
The Busy "Multi-Tasker" Reader: Celebrity. Gossip Sharp and To the Point
The Star reader is a busy woman with no time for fluff. She wants her celebrity gossip sharp and to the point. She approaches Hollywood as if she is an insider, seeking straight talk with no filters. Her style reflects her personality -- confident and self-assured, and for that reason she is not afraid of trends and trying new things.