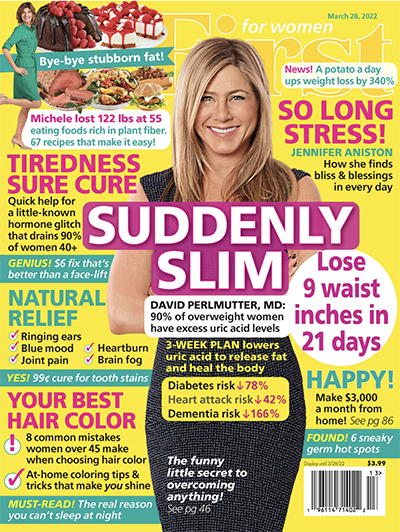 Editorial Mission Statement
First for Women offers women the tools and inspiration they need to look good, feel great and enjoy every aspect of their lives, with guidance and encouragement on topics like beauty, fashion, health, food, home and family. Understanding how busy our readers are, First for Women offers visually driven, reliable information in bite-sized nuggets within a larger, clearly organized framework. Bright, friendly, smart and engaging, First for Women is the go-to for women on the go.
Market Position Statement
At First for Women, we put the reader first. As the #2 best-selling title at retail (behind sister publication Woman's World), First for Women provides solutions-focused, practical, actionable content that connects with our on-the-go audience and helps them live their best lives as women, wives and mothers.
Includes Women's Lifestyle Group + SoapsinDepth.com
Sources: Google Analytics, Sept 2021; Quantcast
Source: MRI Doublebase 2021