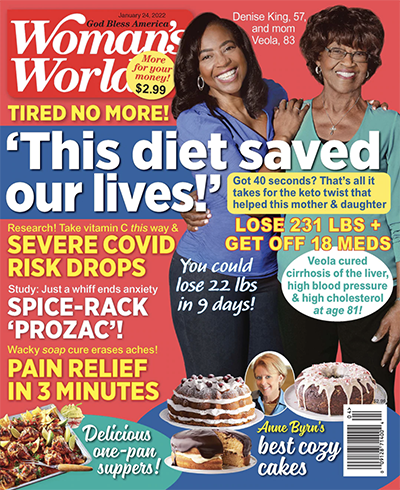 Editorial Mission Statement
Woman's World is a warm voice in a cold world, a comforting hug, a reliable friend. It's a feel-good read filled with everything the reader needs to make her week better and happier, to feel healthier, to express her creativity and to share her love. Woman's World makes a meaningful and lasting emotional connection with the reader, a connection that's evidenced by its place at the top of the newsstand.
Market Position Statement
Woman's World is edited and designed to connect with consumers emotionally, featuring service-driven pieces filtered through the lens of feeling good. This unique formula has resulted in a strong connection with consumers, making Woman's World consistently the #1 selling magazine at newsstands nationally, out of ALL titles. And because consumers place their money on the counter and choose Woman's World every week, our engagement with consumers is far superior to the competitive set. We succeed where many others fail by driving consumers to take action.
Includes Women's Lifestyle Group + SoapsinDepth.com
Sources: Google Analytics, Sept 2021; Quantcast
Source: MRI Doublebase 2021