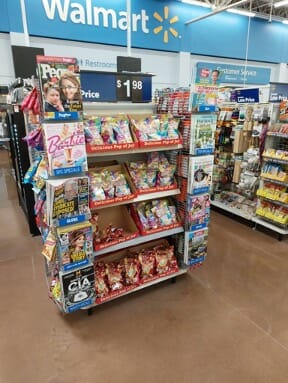 We have some exciting news to share about our Walmart magazine business! We are adding more than 24,000 magazine pockets to Walmart's frontend check lanes, with a360media having over 12,000 additional locations for our publications.
These pockets are scheduled to be installed between now (Phase 1) and the end of September (Phase 2).
Norm Bilek, accelerate360 VP of Sales, working with our Walmart D82 buying team and their internal fixture department, along with their fixture manufacturer put this major initiative in motion.
Marianne Szamraj, SVP of RS2 was instrumental in developing a strong selection of titles for the fixtures. Judy Curtis and JoAnn Knox were also critical to getting this one to the finish line.
Magazine sales will be the beneficiary. When installed, we're estimating incremental revenue of several million dollars a year from these added pockets.
Great job Norm, Marianne, Judy, and JoAnn!